Selling Jewellery in Melbourne or Pawn/loan on your Jewellery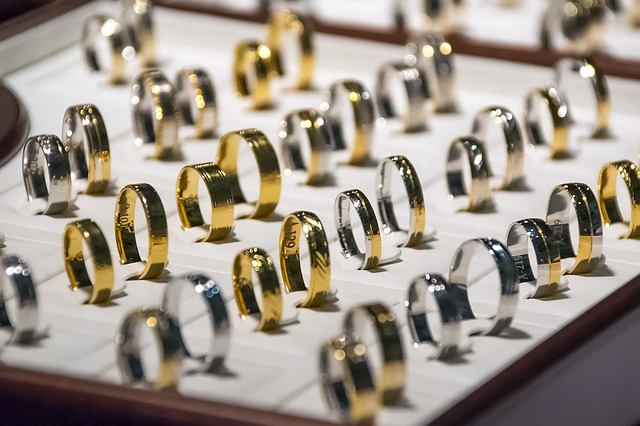 Selling or pawning your old expensive jewellery will give you access to instant cash. At Melbourne Pawn Shop, pawning or selling gold jewellery is fast and easy when you visit our secure location. Whether you're looking to pawn or sell pure gold, and engagement ring, or similar items, we can help.
What's the difference between pawning and selling jewellery?
If you pawn a piece of jewellery, you'll get cash in hand but have to repay it as a loan. Selling gives you instant cash, but you've forfeited the item. If you have an old engagement ring with sentimental value, pawning gives you a chance to get it back while still paying off debts or meeting over financial obligations. Pawned jewellery is set aside in a safe and secure location during the loan period. If the customer returns within the allotted time and repays the loan, they'll get their gold jewellery back. Selling jewellery to a pawn shop is quick and easy, and the customer never has to return if they don't want to once they get their money.
Why would someone want to get a pawn loan?
For people with no credit history, bad credit, or are trying to repair their credit, pawning gold jewellery allows them to get a loan without having to get a credit check. Pawn loans aren't reported to credit agencies.
When potential customers come to Melbourne Pawn Shop with their old fine jewellery, an experienced on-site appraiser will determine the value of the gold or silver item. Most gold and silver jewellery isn't pure but is combined with other alloys. If you look closely at a gold or silver piece of jewellery, you'll see a marking like 10K or 14K gold, which indicates the item's purity level — items with a higher gold content command higher prices. Sometimes, the style of the piece will also determine the gold price that a pawnbroker will offer.
One thing people need to be aware of with pawn loans is that the item is put up as collateral. Pawn loans are typically offered for 30 days, and if someone can't repay the loan in that time, the object becomes the possession of the pawnbroker, but the customer is released from repaying the loan. It's possible to extend the loan offer to an additional 30 days.
Because a pawnbroker has to account for the possibility that the customer won't repay the loan, the pawnbroker can't offer as high of a price on the item. But by selling the item outright, customers can typically get a higher price for gold and silver jewellery.
What about selling gold or silver jewellery?
Think you want to sell your jewellery instead? If you don't want the item back, selling it outright might be the way to go. When you sell your expensive jewellery, you're often given a higher price for the item than if it was pawned. You don't have to take out a loan, and you get instant, fast cash as soon as you agree to the pawnbroker's price.
Here at Melbourne Pawn Shop, we don't just buy and sell gold and silver jewellery, we take luxury watches and loose diamonds and diamond jewellery. If you've got gold or silver bullion too, we can offer you good prices on other precious metals as well. Please feel free to look at our website for more information on the items we buy and sell. Stop in today to our secure location in Melbourne and get instant cash for your gold jewellery.